Injection Molding Simulation
RJG now offers Moldex3D, Sigmasoft®, and Autodesk® Moldflow® engineering services to provide part design and injection molding solutions.
Through injection molding simulation analysis, our experts can evaluate all aspects of the part design and injection molding process from pinpointing gate size and location to reducing cycle times and identifying warpage issues. Injection molding simulation is ideal for those who want to reduce mold sampling costs and eliminate trial and error methods to enable a "get it right the first time" philosophy.
We can fully optimize your production requirements by achieving product quality, predicting cycle time, and improving component performance.
Through our comprehensive analyses and injection molding simulation reports, we can:
Part-filling Profiles
Predict and recommend part-filling profiles and clamping force requirements, utilizing 3D technology for the challenging, thick-walled, and complex parts. Gate locations can also be determined and gate sizes calculated to ensure optimum shear rates are maintained.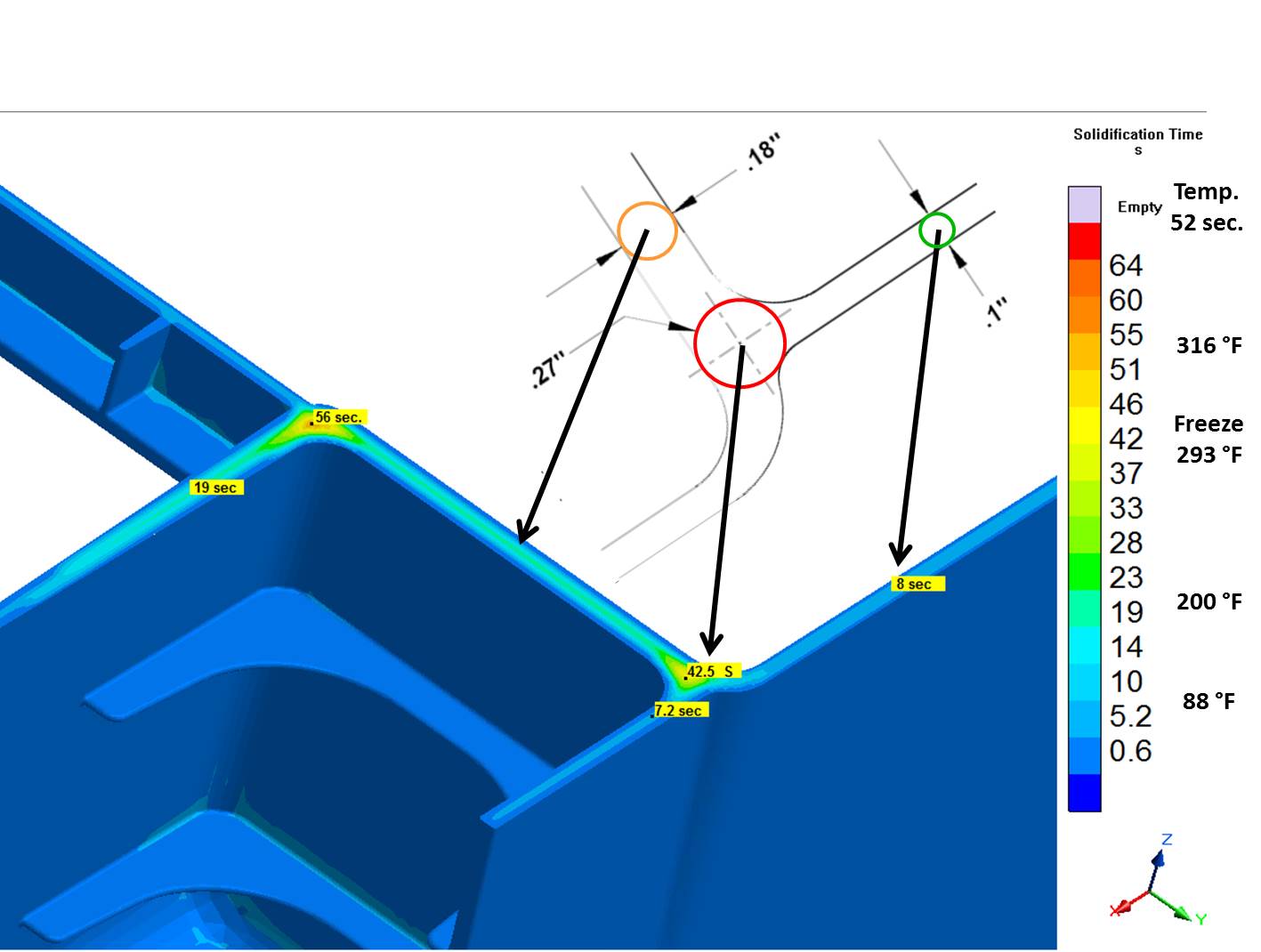 Thermal and Solidification Requirements
Predict thermal and solidification requirements by heating content from the part and highlighting hot spots, voids or sink areas, early freeze areas, and special cooling areas.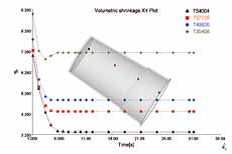 Part Volumetric Shrinkage
Predict part volumetric shrinkage, calculate optimum holding pressures and time, and understand warpage due to differential shrinkage.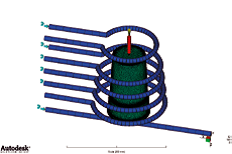 Cooling Efficiency
Optimize cooling efficiency, highlight areas of poor cooling, and determine water throughputs for optimum part quality.
The typical areas we cover in our report are:
Predictions and solutions to injection molding manufacturing problems
Optimization of part and mold designs with recommendations for improvement
Optimization of feed system for balancing flow
Optimization of injection molding process and selection of optimum process parameters
Assessments of the manufacturability of plastic part design
Polymer selection and evaluation
Troubleshooting of problems in existing molds
Warpage and shrinkage analysis
Core shift analysis
Injection filling analysis
Mold cooling analysis
Suggestions for productivity improvements